As an Amazon Associate we earn from qualifying purchases.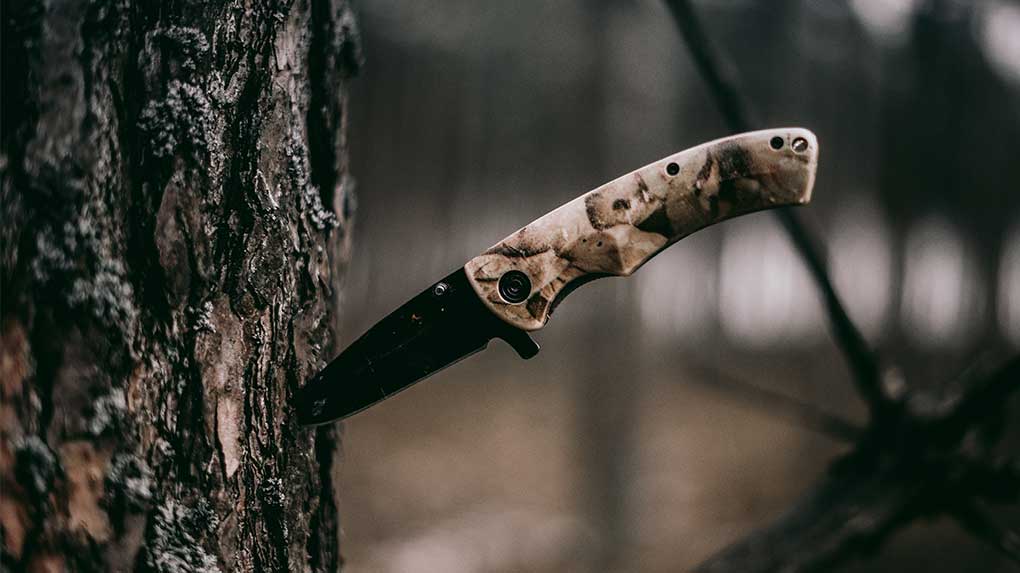 When you are out there for hunting, a razor-sharp hunting knife is one of the must-have gears. It will not only help you skinning the animal and cutting the meat but also can save your life in case of an emergency. But we all know that a dull knife is of no use. Therefore, carrying only a hunting knife is never enough. Rather you must have one from the best hunting knife sharpeners so that you can maintain the edge of your hunting knife.
Choosing a perfect hunting knife sharpener may seem challenging to most of the hunters since hunting knife sharpeners come in different forms. In this article, we will introduce you with top hunting knife sharpeners, their types and other necessary information that will help you choose a perfect sharpener for your hunting knife.
In a Hurry! Take a Look at Our Best Pick
Best Hunting Knife Sharpeners Reviews
01. Work Sharp Guided Field Sharpener
Check Current Price
The Work Sharp is a complete knife and tool sharpener for home, shop, hunting, fishing, camping or anywhere you need a sharp edge. You can nicely sharpen your knives, serrations, fish hooks, edge tools, broad-heads, etc. by using this sharpener. There are 5 stages of sharpening and honing, each with built-in angle guides for a consistent bevel across the entire blade.
The 5 stages sharpening and honing include 220 coarse grit diamond plate, 600 fine grit diamond plate, large ceramic rod with 3 positions coarse, fine and fish hook, a leather strop. If you want to sharpen a straight blade, diamond plates are used first then the ceramic rod and finally leather strop for honing. For serrated blades, fine ceramic rods are used, whereas coarse ceramic rods are used for curved blades.
This is one of the best knife sharpeners for pocket knives. Keeping the proper angle while sharpening a knife is very important. A 20-degrees angle is perfect with the diamond plates sharpening, and 25-degrees angle for honing a strong micro-bevel. The compact design and lanyard hole make the Work Sharp knife sharpener easily carriable.
You need to know, ceramic honing rod rotates to expose coarse and fine honing surfaces, as well as a grooved surface for sharpening fish hooks. Whereas, a small ceramic rod is used for sharpening serrations. For speed sharpening in the field, a broad-head wrench is exposed by removing diamond plates. Most importantly you can replace the plates when you want.
Pros:
5 grit stages
Very lightweight
Angle guide
Broadhead wrench
Lanyard hole for carrying
Replaceable plates
Compact and portable
Cons:
Little bit problem in hand gripping
Work Sharp Guided Field Sharpener, Compact Travel Hunting Knife Sharpener Tool
COMPLETE KNIFE SHARPENER - field, home or shop use designed for sportsmen who need a complete, compact field sharpening solution. The diamond plates...
DIAMOND PLATES, CERAMIC RODS, LEATHER STROP, & SHARPENING GUIDES - provide a fast, easy & consistent sharpening solution for knives & camp tools. The...
CONSISTENT BLADE EDGE ANGLES - purpose built 20° angle guide for sharpening with the diamond plates, & 25° angle guide for honing a strong...
COMPACT & DURABLE - maintain your edge while out hunting, fishing, camping or anywhere you need a sharp edge. All elements are self-contained &...
02. Smith's 50185 Jiffy-Pro Handheld Sharpener
Check Current Price
Smith's Jiffy-Pro handheld sharpener is one of the cheapest sharpeners for field or home use. This product is crafted from the highest quality materials has great performance and durability. It is simple, dependable, quick, easily attaches to belt or backpack and easy to use. By using this handy kit, you can easily sharpen your hunting knives or pocket knives.
Jiffy-Pro sharpener is associated with two sharpening system- one in the side and the other is in the head. The crossed carbide blades in the head provide smoother, more consistent metal removal when setting the edge on a very dull or damaged straight edge and crossed ceramic rods in the side to finish and polish the final edge to razor sharpness.
Smith's sharpener is excellent for maintaining an already sharp cutting edge by pulling the blade through the sharpening slot three or four times before each use. Jiffy-Pro has also scissors and game shears sharpener integrated into the handle. An original variable carbide rod that is used to fit the precise bevel of the blades, and it's been specifically enlarged to accommodate.
This will offer you rubber handle for a firm, comfortable grip in all conditions and is made of lightweight, durable plastic. The kit is one of the best knife sharpeners for backpacking. There is a uniquely designed finger guard, which is open on one end.
Pros:
Perfect for hunting and pocket knives
Two-stage sharpening
Sharpen scissors and game shears
Quick and easy to use
Comfortable grip
Easy to backpack
Lightweight
Cheap
Cons:
Won't work well for scissors
Fine stones get dirty very quickly
Smith's 50185 Jiffy-Pro Handheld Sharpener - 2-Stage Sharpening - Large Scissors & Shear Sharpening...
2-STAGE – Smith's Jiffy-Pro Handheld Sharpener has crossed carbide blades that will set the edge on dull or damaged blades & ceramic rods that...
SCISSORS SHARPENER – The patented scissors sharpener is built into the handle and the sharpening slots have been enlarged to accommodate game,...
GUARANTEED RESULTS– Smith's Jiffy-Pro Handheld Sharpener's abrasive components create a preset sharpening angle for guaranteed results with each...
PORTABLE - This sharpener can easily be attached to any backpack or belt for convenient travel and access. Smith's Jiffy-Pro Handheld Sharpener is...
03. Chef'sChoice 15 Trizor XV EdgeSelect Professional Electric Knife Sharpener
Check Current Price
Trizor XV Edge is one of the coolest electric knife sharpeners, used for straight and serrated knife sharpening. Actually, it is almost effortless sharpening process which will provide the edge of your blade astonishingly sharp within a minute for first time sharpening and re-sharpening is approximately 10 seconds. The15-degrees XV technology ensures the flawless, ultra-sharp edge with strength and durability.
Chef'sChoice is created by the sharpening, honing and stropping stages comprising the patented 3-stage sharpening system. Stages 1 and 2 are plated with 100-per cent diamond abrasives sharpen and hone the edge by rotating conical disks. Conical rotating flexible disks in stage 3 uses a patented flexible abrasive system to polish and help prolong the life of serrated knives.
For stage 1, swipe 20 times for each side of the knife for nice sharpening. Similarly, swipe 15 times for stage 2 for each side and 5 times for each side of the knife for stage 3. This sharpener is easy to use and helps prolong the life of quality knives.
This awesome electric sharpener will offer you advanced, patented flexible spring guides for automatic adjustment and accurate control of the sharpening angle, for the thickest or thinnest knife blades, insuring ultra-sharp edges quickly and easily. Due to vibration, the product creates noise between 65 dB and 75 dB.
Pros:
Electric sharpener
Proper user manual
100% diamonds and advanced stropping stage
3-stages sharpening
Sharpen both straight edge and serrated blades
Ideal for converting traditional 20-degree factory edges
Professional electric knife sharpener
Easy to use
Fast sharpening
Prolong life of quality knives
Cons:
Unpleasant noise
Pricy
Quite heavy
Chef'sChoice 15XV EdgeSelect Professional Electric Knife Sharpener with 100-Percent Diamond...
CONVERT YOUR KNIVES: Ideal for converting traditional 20-degree factory edges of household knives into high performance Trizor XV 15-degree edges
DIAMONDS: Advanced stropping stage and 100 percent diamond abrasives for sharpening straight edge and serrated blades. Noise is between 65 dB and 75...
EASY TO USE: Advanced, patented flexible spring guides for automatic adjustment and accurate control of the sharpening angle and feature simple on/off...
THREE STAGES: 3-Stage EdgeSelect sharpening system for optimum versatility in providing the perfect edge for each cutting task. Stages 1 and 2 are...
04. Sharp Pebble Premium Whetstone Knife Sharpening Stone 2 Side Grit 1000/6000 Waterstone
Check Current Price
The Sharp Pebble Premium Whetstone is a manual knife sharpening stone. It is an unparalleled award-winning tool, don't compromise with quality. In fact, it is one of the perfect sharpening stones of all time. The double-sided whetstone has coarse 1000 grit size and another side is fine of 5000 grit size. This professional-grade knife sharpener is durable and long-lasting. Undoubtedly, you can sharp any blades i.e. kitchen knives, hunting knives, pocket knives, scissors, chisels, razors even axes and machetes.
The Premium whetstone knife sharpening systems will provide you with knife sharpening angle guide, the bamboo base for holding the stone, a simple instruction manual and detailed ebook with lots of tips and tricks which will appeal at every skill level. It is extremely user-friendly and easy to access. Simply the stone uses water, no need for expensive sharpening oil and you can easily clean it using water.
This knife sharpening kit is made of aluminum oxide which will give you a sharp grinding. The silicone base inside holds the stone with non-slip hand-crafted bamboo base make a great setup and ensure the stone to be fixed in one place. You must maintain the blades angle and apply consistent pressure for nice sharpening result. Before using this kit, just submerge it in the water for a few minutes.
Pros:
Two stones for the cost of one
Non-slip bamboo base
Outstanding quality with price
Durable and long-lasting
Can be used for any blade
No need for sharpening oil
Extra blade angle guide, an e-book with lots of tips and tricks
Cons:
Need some practice for better sharpening
Can be brittle in extra soaking
Sharp Pebble Premium Whetstone Knife Sharpening Stone 2 Side Grit 1000/6000 Waterstone- Whetstone...
✅ Premium Quality: Not all sharpening stones are created equal. We only import & source premium quality material for the manufacturing of our...
✅ Superior Bundle: Sharp Pebble knife sharpening kit comes with double-sided (#1000/ #6000) whetstone knife sharpener, Real Handcrafted bamboo base...
✅ Safety: We understand the importance of safety when using sharpening stones for knives, your purchase comes with a rubber base for holding the...
✅ Easy To Use: Our sharpening Water stone kit is extremely User Friendly & easy to assemble. Sharp Pebble whetstone uses Water for sharpening, so no...
05. Lansky PS-MED01 BladeMedic
Check Current Price
The Lansky BladeMedic has 4 sharpeners in one tool. This first responder sharpener can be used for field repairs on all types of knife blades. It is designed to be portable, the lanyard hole makes it easier, so you can easily carry it and use it in the field. You can easily sharpen regular or serrated blades, gut hooks, hunting, fishing or just about any knife by this pocket sharpener.
You may wonder, why four sharpeners are needed. Tungsten carbide is used for coarse sharpening. It will restore dull edges very quickly in just three or four strokes. Ceramic rods are used for fine edge after the carbide stage. The serrated sharpener will sharpen serrated knives to a fine edge. Diamond tapered rod sharpens quickly and used for straight edges, serrated edges and even gut hooks.
The pull-through tungsten carbide and ceramic rods are pre-set at 22.5 degrees per side for an inclusive angle of 45 degrees. This is a good sharpener, especially for beginners.
Pros:
Four sharpeners
Lanyard hole for carrying
Pocket sharpener
For use with regular, serrated, gut hook, hunting knives
Easy to use
Lightweight
Cons:
Does not work well for long-blade sharpening
Lanksy Blademedic 4-in-1 Knife Sharpener - PS-MED01
4-in-1: Knife sharpeners have one goal - to sharpen knives - and the Blademedic gives you four ways to do it! It features a tungsten carbide...
Simplicity: With the Blademedic, you can put a sharp edge back on any knife in moments without a hassle. There's no need for a knife sharpening stone...
Portable: You can take this Lansky sharpening system anywhere. At home and need a kitchen knife sharpener? Check your pocket. Out camping and need to...
Sturdy: The Blademedic has a robust metal body with well-anchored sharpening components. The diamond sharpening rod magnetically holds itself closed...
06. Work Sharp Knife & Tool Sharpener Ken Onion Edition
Check Current Price
This is a combination of Work Sharp and Ken Onion, has designed a fast, easy and stylish way to sharpen all your knives and tools with precision and repeatability. You can sharpen various knives, serrated knives, edge tools, gut hooks, scissors or any size, shape or type of knife you own.
This American assembled product has five belts offering you a wide range of grits to perform tasks as coarse as grinding and as fine as polishing an edge. The belt system includes P120 extra-coarse, X65 coarse, X22 medium, X4 fine, 6000 extra fine belts. Some of the knives that have re-curve or a concave edge are difficult to sharpen. However, the flexible belt design will allow you to sharpen these knives.
The electric sharpener will provide you powerful and versatile speed motor. This variable speed will allow handling every sharpening task, from grinding to honing. The power is managed through the trigger, the more you pull the faster it goes. Unlike some electric sharpeners, this product came with adjustable sharpening guides. The edge can be sharpened from a very low 15-degree angle all the way up to 30-degrees.
Pros:
Fast, precise and repeatable sharpening
Electric knife sharpener
Adjustable angle guide
Variable speed motor
Flexible five belts
Angle adjustment from 15 to 30 degrees
Any size blade sharpener
Cons:
Sometimes belt may dis-align while sharpening
Pricy
Work Sharp Ken Onion Knife Sharpener Tool - Adjustable Knife Sharpening System - For Knives,...
ADJUSTABLE SHARPENING GUIDE- produce precise edge bevels from 15 to 30 degrees. motor- 120 Vac 1.5 amp. Duty cycle-1 hr. Continuous
VARIABLE SPEED MOTOR- handle every sharpening task, from grinding to honing. More power with improved cooling and the option of slow speed honing or...
PREMIUM FLEXIBLE ABRASIVE BELTS- deliver a strong, long lasting razor-sharp convex edge.
FAST, PRECISE, and REPEATABLE- sharpening results with no set up or calibration time. The 6000 grit belt measures .5 x inches for better contact with...
07. Triangle Sharpmaker Knife Sharpener
Check Current Price
The Spyderco Triangle Sharpmaker is a top-notch sharpening system. It can sharpen plain and flat edges, awls, darts, fishhooks, and punches. You can sharpen a knife effectively with just a few minutes of practice. There are 2 sets of high alumina ceramic stones for sharpening. You can use this sharpener dry, no need for extra oil, water, or lubricants. You need not be an expert to use this sharpener.
The highest quality alumina ceramic material ensures the durability of the stones. There is a set of white color stone, fine stones for professional-grade finishing. A pair of the brown color of medium-grit stones for aggressive sharpening is also included.
The base is made of durable ABS plastic contains keyed holes. The holes accurately set the stones and keep sharpening angles at a 30-degree each side 15-degree or 40-degree each side 20-degree for sharpening knives. For a straight blade use the vertical edge and for serrated blades use the round edge.
The base has bolt attaching hole to tables for permanent setup for kitchen or shop. You will get an instructional DVD with this product. There is a scouring pad and an abrasive cleaner to clean scrub the stones. A set of brass safety rods is also included to protect the users' hands while sharpening and all components snap into the self-contained ABS plastic base and lid for easy storage.
Pros:
2 sets of high alumina ceramic stones
Set of brass safety rods
Fine and medium grit
Instructional DVD
Durable ABS plastic base and lid
An easy sharpener for straight blade
No need for oil, water
The permanent table attachment system
Scouring pad and an abrasive cleaner
Cons:
Ceramic stones will break if dropped
Ceramic rods get dirty
Spyderco Tri-Angle Sharpmaker with Safety Rods, Instructional DVD, Two Premium Alumina Ceramic Stone...
Easy-to-Use, Outstanding Results - This has everything necessary to sharpen any type of edged or pointed tool in just a few minutes' time. Simply keep...
Durable Design - The Sharpmaker has an ABS plastic base/storage case and contains keyed holes that accurately set the stones
Ready to Travel - The 204MF is designed to be handheld and Portable. Simply snap all the components into the self-contained ABS Durable plastic base...
Works on All Knives - Every Sharpmaker comes complete with a detailed instruction book and DVD that guides you step by step through the process of...
Buying Guide of Best Hunting Knife Sharpeners
You've to consider some important features while purchasing sharpener for a hunting knife. The key considerations are discussed below.
Types of Knife Sharpeners
There are several types of knife sharpener available in the market. Each of them has unique characteristics. Which will perfect for you, choose it first.
Sharpening Stones
It is the most popular and traditional system of knife sharpening. This type of sharpener is a flat stone and can sharpen any kind of knife as razor-sharp. Sharpening stones may be natural stones or synthetic stones. Such type of sharpener is made of aluminum oxide, novaculite or silicon carbide. The stones are rough, so you need to soak it in water or oil before using it.
The sharpening stones typically have two sides, a coarser or medium grit for primary sharpening and a finer grit for refining an edge. The sharpening process may not be preferred by beginners. The stone is moderate price, portable but require hard work to sharpen the blade.
Electric Knife Sharpeners
This is the easiest and quickest way of knife sharpening. There is a motor that spins the diamond or ceramic set wheels inside each stage. It offers you a two or three phases method. To sharpen your knife, just pass it through rough grit followed by medium and fine grit.
The electric knife sharpener is best suitable for the professionals and perform a high standard task but quite expensive. You can sharpen all kinds of knives using this within a short period of times.
Manual Knife Sharpeners
This is similar to an electric sharpener but doesn't have a motor here. There are V-shaped ceramic or tungsten rods instead of sharpening wheels. When you pass your knife through V-shaped rods, the rods grind the edge and make your knife sharp. The finer stage makes your knife edge thinner and sharper. It is less expensive but requires a longer time period to sharpen than electric knife sharpener.
Honing Rods
Actually, the honing rods is not a sharpener. It is used for removing extra metallic burrs from a just-sharpened knife. It is used for honing, not for sharpening.  A honing rod doesn't really make your knife sharper. It is easy to use and a fast process.
Size and Weight
You need a lightweight and compact size product for outdoors backpacking so that you can easily carry or handle it. Extra weight can create trouble for you. Some of the quality sharpeners that are special for outdoors purpose are compact in size and lightweight. We always recommend a pocket knife sharpener to sharpen your hunting knife. Pocket knife sharpeners are handy in case of an emergency. You can use them to sharpen your life-saving tool in no time.
Materials of Sharpener
The best quality sharpener came with the best abrasive materials. Most common abrasive particles for perfect sharpening are diamond stone, ceramic plate, and carbide rods. Sometimes there is also leather strop for honing. A quality sharpener always offers you different grit level sharpening options. A non-slip bamboo base or similar that ensures the quality of a sharpener.
Multipurpose
Best manufacturers design their sharpener for multiple stages sharpening. The sharpener that will support you sharpening different edge tools is considered great. For instance, the best sharpener is able to sharpen straight knives, curved edge, serrated blades, fish hooks, etc.
Price
A sharpener may be pricy or cheap like other products. While purchasing a sharpener, you should consider its good and bad sides. If your budget is low we recommend you to choose a Work Sharp, Smith's Jiffy Pro-Handed or Sharp Pebble Premium product. Otherwise, keep an electric knife sharpener with you.
Ease of Use
Everybody wants an easily usable product. We recommend not to use a sharpening stone for the beginners. It is wise to consider soft gripper and replaceable stones. And, don't forget to learn some basics on using sharpening stones.
Tips While Using Sharpeners for Knife Sharpening
Consider Bevel Type and Blade Angle
It is the shape of the blade's edge and also referred to as grind. The bevel may be flat, double, hollow, convex, chisel, etc. Most of the knives have a bevel on both sides. The blade angle or bevel angle measurement refers to the angle at which each side of the blade is sharpened. For example, if a blade is sharpened at 15 degrees at each side the blade angle is 30-degrees in total.
The greater angle represents a stronger and more durable knife. Usually, 25-30 degree angles are used for most hunting knives. Most of the sharpeners came with a sharpening angle guide. It will help you to blade angle consideration.
Grit Choice
The grit size represents the coarseness or fineness of the sharpening stone and what type of abrasive materials are used to grind and shapes the blade's edge. A diamond stone has a hard abrasive surface for fastest sharpening followed by carbide and polished ceramic. The higher the grit number, the more abrasive (coarse) the sharpening surface is, and vice-versa.
For instance, 320-grit is a coarser sharpening material removes more metal than a 5000-grit rated material, which is fine and used for finishing and polishing the already sharpened edge. Sharpening is done in stage by stage. At first, the coarse grit is used to sharpen followed by a medium to fine grit that hones and polishes the edge to razor sharpness. So, choose different grit stages sharpener.
Count the strokes
Most manufacturers have guidelines on how much you sharpen or polish your knife in a specific stage. So, while sharpening your knife count down the number of the strokes. More strokes may damage the blade's edge.
Test Knife's Sharpness
After completing all stages sharpening and polishing you should test the blade's sharpness. Papercutting or thumb testing method can be applied for checking the knife's sharpness. If you are sure that, the knife is sharpened as razor-sharp then it's ok. Otherwise, sharpen or polish your blade's edge further.
Final Verdict
A dull knife may cause serious injuries. So, maintaining the knife's sharpness is essential, especially for hunting knives. There are thousands of knife sharpeners available in the market, from there we've picked the seven best for you. We've listed manual, electric sharpener and sharpening stones for making your choice easy. Hope the review and the buying guideline of best hunting knife sharpeners will help you a lot. Good luck with your hunting!
Amazon and the Amazon logo are trademarks of Amazon.com, Inc, or its affiliates.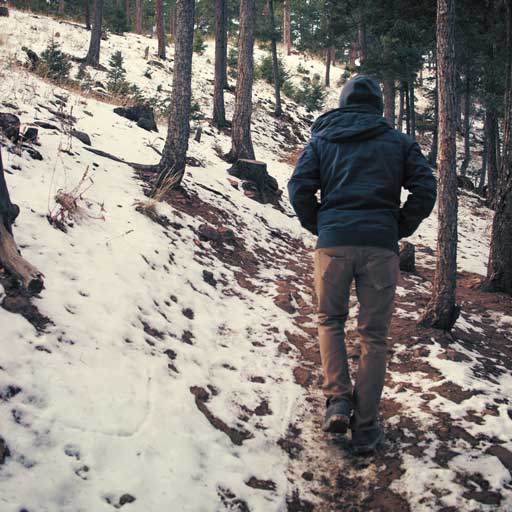 Danny is an avid hunter and outdoorsman who just love the wilderness. He learned the surviving techniques from his predecessors and became the skilled man of today. He is a family guy who loves his family dearly. From an early age, he became very fascinated with different survival tools among which machete was one of them. This website is for sharing his knowledge and skills for those who feel a close bond with nature just like him.