As an Amazon Associate we earn from qualifying purchases.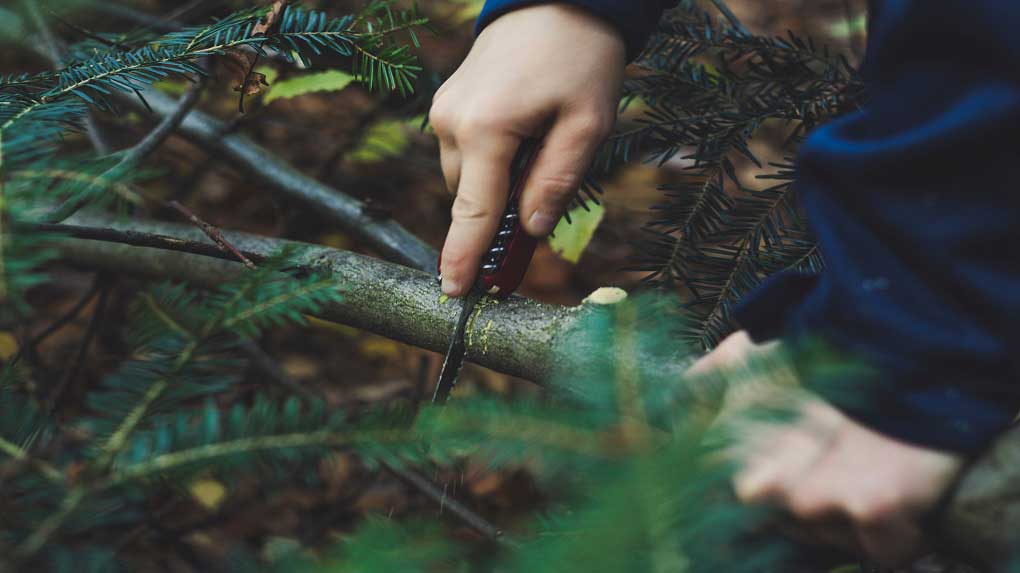 For any prepper or survivalist, it's a very common dilemma when it comes to choosing the right survival tool, isn't it? Well, this "best survival machetes" article is here to solve that problem for good! When you want to go for an outing, you really need to be packed well. Machetes are such an outstanding survival tool that they could be the difference between life and death.
10 Best Survival Machetes
After analyzing hundreds of user reviews we have handpicked these 10 survival machetes for prepping and survival enthusiasts. Having the experience of one of these, you will definitely agree on machetes being the best survival tools. So let's explore!
01. CRKT Chanceinhell Fixed Blade Machete: 18-inch Black Powder Coated Carbon Steel
Check Current Price
What the manufacturer boasted about this marvelous tool is that the
Chanceinhell machete
is a workhorse that remains strong and tough in any survival situation. And they were being polite actually! This 18-inch full tang blade is the worst chopping machete ever. Forged from the powder-coated steel, this carbon steel blade is durable in extreme environments.
As in the survival situation, you really need to preserve your strengths as much as possible; the double injection molded handle is designed ergonomically to reduce hand fatigue. Multiple lanyard holes will let you have various grip options. As a result, you will have a more efficient cutting action that will make the brushes disappear. The reinforced nylon sheath with a unique Velcro belt loop system provides something extraordinary. For emergencies, there is also an extra paracord fob attached with it.
For its unbelievable performance as one of the best survival tools, it's really really cheap!! One thing to remember though, it's not for chopping hardwoods. The blade is quite thin for that kind of work. But all in all, this astonishing beauty deserves to be in your collection without any doubt.
Pros:
Crafted by Ken Onion
Very durable blade
The grip is ergonomically designed
Sharpening is easy
Wonderful sheath included
Cons:
Not suitable for hardwood chopping
02. Ka-Bar 2-1249-9 Kukri
Check Current Price
This special and perfect quality kukri comes from
Ka-Bar
which is one of the best tools for survival on the market. It can be very handy for hiking, camping, clearing brush, batoning and most importantly for survival purpose. Its relatively short 11 and ½-inch carbon steel blade has an impressively sharp edge.
Sharpening the kukri
is a bit tricky. The blade is very light and forward-weighted which helps to create a lot of power when you strike. There are many
top quality kukris
 also.
The full tang blade is very agile and thick that helps in chopping. Although, it's coating may come off after some serious abuse in the fields. The handle is made of Kraton G thermoplastic elastomer and includes a lanyard hole. The balance of this kukri machete is surprisingly excellent that will give you a very comfortable feel when you grip it.
The sheath is made of Cordura and black leather. It also has a D-ring loop to attach with the belt and to make the carrying comfortable and easy when swivels as you sit. As the blade is smaller, you will face some difficulty in places where you need to reach out. Because of the smaller size, it's not ideal for hard chopping. The sheath is not top-notch also. But, for the money, it's a good buy.
Pros:
Good balance and flexibility
Best all around machete for wilderness
Ideal for survival
Medium price
Cons:
Reaching issue
Not a chopper
Medium quality sheath
KA-BAR 2-1249-9 Kukri,Black
Made in: Taiwan
Category name: machetes
Made in USA or imported
Black Kukri-style machete with carbon-steel blade
03. SOG SOGfari 10″ Machete MC04-N – Hardcased Black Tanto Blade w/ Saw Back
Check Current Price
SOGfari
is the go-to tool for survival, adventure, and exploration. Its 10-inch black steel blade is perfectly balanced in size and weight. The tanto blade is fixed with the handle having a saw back that multiplies its fields of uses. You wouldn't doubt about this insane tool. This Spencer Frazer made tool is perfect for clearing brush and blazed trails, chopping woods, making shelters, harvesting crops, preparing meals, hunting and protecting yourself. The handle is designed for extended comfortable use.
The saw at the back of the blade is a real handy addition that cuts very deep like the other SOG kukri. A good hunting knife sharpener will keep it nice and sharp in the wilds. You won't find this unique combo in other tools. The black Kraton handle is very well built that has an extended spiked tang for pounding and scraping. There are lanyard holes in the handle for easy grip options. The overall 16-inch length makes it carry easily wherever you go.
SOG products are known for their uncompromising style and performance and this one is no different. The only drawback that many users have mentioned is its cheap nylon sheath which doesn't quite fit with this unique product. But for this cheap price, many of you won't be complaining about it like the other users, I think. One of the coolest machetes on the market it is.
Pros:
Unique saw on the back
Spiked tang
Spectacular black blade
Kraton handle
Very cheap
Cons:
SOG SOGfari Tanto Machete- Survival Machete with 10 Inch Full Tang Blade,Camp Machete for Clearing...
10 INCH TANTO MACHETE KNIFE BLADE: The SOGFari tactical machete features a black tanto blade with stronger tip for piercing; hunting machete measures...
HIKING MACHETE AND SAWBACK MACHETE IN ONE: Jungle machete is a versatile survival tool with a working saw on the back of the blade; saw machete has...
HEAVY DUTY SURVIVAL KNIFE MACHETES: Machete for camping is made in durable 3Cr13 stainless steel; 2 fixed blade machete hunting knife edges pierce,...
FULL TANG MACHETES WITH SHEATH: Garden machete with extended spiked tang on the handle enables pounding and scraping; machete for clearing brush...
04. Schrade SCHKM1 19.7in Kukri Machete with 13.3in Stainless Steel Blade
Check Current Price
Like the other renowned brands,
Schrade
also takes pride in making some of the world's top
 survival machetes
. This 13.3-inch super-duper machete is made of reliable 3Cr13 powder coated stainless steel. The overall length is 19.7-inch that gives this tool a snake-like look that is ready to bite! Its weight and shape give a nice balance for powerful cutting and chopping blow. The black powder-coated blade comes with a paper cutting sharpness. It is very well suited for impact cutting.
The blade holds an edge and is very easy to give a sharp cutting edge. The package includes a diamond sharpener and Ferro rod with a striker plate which is pretty spectacular with this cheap price. The thickness of the blade allows giving good penetration when a blow is made. The handle is very well built that holds the full tang blade till the lanyard hole. The safety grip handle gives a very nice grip which allows you to have various grip positions.
The polyester sheath has a removable shoulder pouch, shoulder strap, leg straps and also a belt loop. So you have a lot of options to carry it out when you are exploring the outdoors. You don't have to worry about the blade slipping out of the sheath as there is a front quillon. Although, the sheath quality is not top-notch and there is a lot of options to improve. If you need, you can always make a sheath. But, as a whole, the package is really good for this medium-low price.
Pros:
The blade is made of 3Cr13
Excellent polyester handle
Includes a Ferro rod and sharpening stone
Removable shoulder pouch, strap and leg strap
Medium price & best combat machete
Cons:
Schrade Decimate Kukri Machete with Stainless Steel Blade for Outdoor Survival
DIMENSIONS: 19.7 inch (50 cm) overall length with a blade length of 13.3 inches (33.8 cm) and a weight of 1 lb 6.6 ounces
DURABLE: Blade is made of reliable 3Cr13 Powder Coated S.S. with a black safety grip handle
DEPENDABLE: Quick and easy access with the convenient polyester sheath with a removable shoulder pouch, shoulder strap, leg strap and belt loop making...
SECURE: Have confidence that the blade will not slip with the security of the front quillon
05. Gerber Bear Grylls Parang Machete [31-002289]
Check Current Price
This
Gerber Parang Machete
is on our list for its high quality at such a low price. Its blade angle is pretty uniquely designed for clearing brush and limbs. It can also be used for camping, hiking, processing firewood and removing trail obstructions. Due to its unique curvature, the swing of the blade will be different from a straight blade machete. The 13 and a 1/2-inch robust high-end machete has a carbon blade and a forward weight which produces extra momentum and enhances strength.
The full tang blade resists corrosion and very easy to sharpen. Once sharpened it holds an edge for a long time. When you know about sharpening a machete, you are well off on your own.
The machetes exceptional ergonomic textured rubber grip gives your hand a good solid feel that maximizes your comfort. The handle does a great job by reducing any slippage and absorbing most of the shock. It comes with a lanyard cord which enhances the security of your grip by acting as a guard.
It comes with a solid nylon sheath that may not be the best quality. But for the price, you won't be complaining much. There is a small survival guide with it which is a gift from Gerber. Above all, it is one of the best tools for survival. Yet some may face a little bit difficult when they'll try to draw the machete from the sheath because of the contoured structure. Also, check out Gerber's other awesome tool Gator machete.
Pros:
Better swing for angled blade
Less slippage
Includes survival guide
Very reasonable price
Cons:
Medium quality nylon sheath
Difficulty in sheath handling
Gerber Bear Grylls Parang Machete [31-002289]
Angled blade, ideal for clearing brush or limbs
Robust high carbon steel blade, enhances strength, corrosion resistance and easy to sharpen
Full tang construction, boosts durability
Ergonomic textured rubber grip, maximizes comfort and reduces slippage
06. Kershaw Camp 18 (1074) Camp Series Machete; 18" 65Mn Steel Fixed Blade
Check Current Price
The big 18-inch blade is the ultimate worst blade in the
Camp series
lineup. It is made with strong, high-performance 65Mn steel which is coated with a mean-looking black powder. It can be used for cutting vines, clearing brush, stripping bark, trail maintenance and splitting camp woods. The full tang blade is fixed with the solid polymer handle. The handle is textured by a rubber over-mold and offers a contoured stable grip in any condition.
In the front and back of the handle, there are built-in handguards drilled in. There is also a molded sheath with this nice machete. The sheath has sturdy nylon straps and lashes points which are convenient for carrying in the wilderness. Whether you are in a jungle or on a farm or facing a zombie apocalypse, this tumble tool will be your best fighting machete for any environment.
The only drawback that we find in this Kershaw product is the blade material that many users have experienced. For some users, the blade material got chipped away after some use from the front curved part that made a half-circle look. Most of the users didn't complain about that issue though. Apart from that, it's a solid piece of beauty.
Pros:
Excellent black powder coat finish
Polymer handle with textured rubber
The molded sheath includes lash points, nylon straps
Very reasonable price
Cons:
Medium quality blade material
Kershaw Camp 18 (1074) Camp Series Machete; 18" 65Mn Steel Fixed Blade with Black Powdercoat...
18-inch fixed blade, full tang machete made with high-performance 65Mn steel and black powdercoat finish for unmatched hardness, strength and...
Excellent companion for use in camp, the backcountry, deep in a jungle, on a farm or in a zombie apocalypse
Comfortably contoured, solid polymer handle wrapped in a textured rubber overmold for a secure grip in all conditions
Molded sheath included with lash points and nylon straps for protecting the blade and easy carry
07. Condor Tool & Knife, Golok Machete, 14in Blade, Walnut Handle with Sheath
Check Current Price
This 19-inch
Condor combat machete
has a unique combination of aesthetic appeal along with great functionality. This tool has a unique aesthetic to be included in anybody's collection. The 14-inch blade of this machete consists of 1075 high carbon steel that adds toughness. The curved thick and solid blade will let you have a good balance. You will find it very easy to cut bamboo, shrubs, branches, limbs and other trail obstacles.
The full tang blade has a black epoxy powder coating. It comes with a walnut handle with brass rivets and a lanyard hole. The handle has an amazing finish that makes it separate from other machetes. No chance for blisters to happen from this perfect handle. Any kinds of slippage issues are minimized by letting to have a perfect grip. The high-quality sheath is made of excellent leather which ultimately enhances its durability. You can carry this sheath with complete ease because it will swivel away when you sit. It can easily become the best tool for survival for any survivalists & the best garden machete too.
Some may find this machete a bit hefty as the blade is long. The price is moderate, though the quality and performance is top. Having this with you, you certainly won't be disappointed.
Pros:
High aesthetic appearance
Long durability
Amazing hardwood handle
Best inexpensive machete
Cons:
08. Ontario SP8 Machete (Black)
Check Current Price
This astounding Ontario is solely designed for military, rescue and sporting purposes. The blade is made of 1095 carbon steel which is very good quality. The 10-inch blade has a chisel-like nose which is hardened to 57-59 HRC. The
SP8 machete
has a Kraton-made handle that will resist any elements. The full tang blade looks like a small sword to some extent. It also has a saw-like backside that allows some extra advantages.
The factory edge is a compound bevel that is designed to be durable and easy to maintain.  The unique thing about this edge is it splits while it cuts. It is very easy to sharpen as the edge is a straight shape. It comes real handy in survival situations. The edge is relatively large and helps to split logs when you are camping and outing. It is one of the durable machetes of all time.
The sheath is a very functional and durable one. It's very comfortable to handle and holds the blade quite nicely. Some may find it difficult to have an idea as there is no picture available. You may have to search differently for that which is extra work. The price is also a bit heavy for this quality machete.
Pros:
Good quality steel
Good durability
Nice grip
Cons:
Medium quality sheath
Little bit pricey
09. Schrade SCHBOLO Bolo Machete Full Tang Fixed Blade Safe-T-Grip Handle
Check Current Price
This awesome
tactical machete
is really one heck of a tool! The machete features a long 14-inch blade that is coated with magnificent titanium nitride. The 4 mm thick high carbon steel blade is made from 3Cr13. The Bolo shape of this tool has its own advantages. The design is inspired by south-east Asian jungle machete or parang. It has a sharp pointed tip for piercing and poking. The shape of the tool is perfect for peering vegetation, trailblazing and bushcraft.
In a survival situation, the reflective surface of the blade can be used for giving a long-distance signal. The blade is full tang that gives you heavy chopping power and durability. The ergonomic rubber handle will give a firm grip in all-weather condition. There is a lanyard hole for extra grip ability and safety. It has a rugged nylon sheath that holds the machete very firmly in its position. The backside of the sheath has a removable and adjustable sling strap and two loops with multiple carry options.
It also has a small detachable sheath that holds the large Ferro rod and diamond field sharpening stone. Before striking the rod with the blade for spark, you need to remove the black coating of the rod. Some users have found its blade too soft and slight bending of the edges while cutting softwoods. Other than that it's a keeper for sure. Check out another tactical machete, the cold steel katana.
Pros:
Astonishing titanium coating
Includes a Ferro rod and sharpening stone
Multiple carry options
Very good handle
Cons:
10. Condor Tool & Knife, Engineer Bolo Machete, 15in Blade, Hardwood Handle with Sheath
Check Current Price
On our quest for best survival machete, we find the
Condor Engineer Bolo
machete a true competitor. This nice piece of steel is the finest quality tool from Condor family. It's made of 1075 high carbon steel and has a very well-tempered long 15-inch blade. Its 5mm thick blade turns it into a heavy built machete that can easily smash limbs and wood. It's really a wonderful machete to be in your backpack. It can accompany you whilst you are camping or digging or chopping or cutting your way through brushes.
The beautiful hardwood handle is pretty smooth. It makes an angle with the blade that increases the slicing effect. It thus provides the perfect workmanship of the blade, and handle. Its high quality and durable leather sheath will resist any kinds of scratches and lasts long. Besides, the sheath is very sturdy and functional with zero manufacturing issues.
This solid forward weighted machete will need the minimum effort when any blow is made. The trick lies in its perfect weight that creates the right momentum. In short, this is the kind of product that is made to be used and abused.
The only matter of concern is its heaviness if you are not strong. You will require some strength if you want to carry for a long-distance outing. One thing for sure, this is not for amateur people. The 114 sculpted vents give it more mesmerizing looks & make it one of the best quality machetes.
Pros:
Durable sharpness
Great chopper
Cuts really deep
Made for good control
Cons:
Quite heavy
The handle may seem too smooth
Buying Guide of Best Survival Machetes
For all types of machetes, the guideline is the same when you are looking for one. And, you need to know the safety procedure and follow the necessary guidelines to have a wonderful experience with your machete. After going through the above machete reviews and having known the buying guidelines, we think you can rightly pick the perfect survival machete for you.
After buying your desired survival machete you should know how to secure your blade.  You may use a whetstone or choose one from perfect sharpening tools to sharpen your blade. And if you have enough budget, you can go for an electric sharpener. Most importantly you need to know the best ways to apply them.
The most important factors that you need to know first before going to buy any survival machetes are:
For how long you will use the machete?
For what purposes you will use the machete?
Besides that, are there any other supporting tool?
Where will you be using the machete?
When you know the answers rightly, it will be an easier job to find the right survival tool. Besides, there are some other factors too.
Types of Steel
There are three types of steel from which machetes are made of. They are carbon steel, stainless steel, and high carbon stainless steel.
Carbon Steel
These are the strongest blades that you will find and the lowest in price. But, because of the strength, it is more brittle than other kinds. Also, rusting formation is another issue. For survival situations, they are super useful.
Stainless Steel
It is more expensive than carbon steel and doesn't form rust like the above type. But, they are not as strong as the carbon steel and doesn't hold the edges for a longer period. Not very good in survival situations.
High Carbon Stainless Steel
It is a mixture of the two types mentioned above. So, all the positive attributes are there for you. As a result, the price is very high for you. But, with price comes greater user experience. They can be very good at survival uses.
Blade Length
Blade length is a very significant aspect for any survival machete selection. If the blade is short, then you can use it in situations where reaching the place is very difficult. But, in general, longer blades will give you many advantages in survival situations. You can protect yourselves from enemy and animals when you meet one.
Weight
Weight is very important when you are choosing any machetes for survival purpose. As lighter machetes will give you advantages for carrying it around the surroundings. But, heavier ones are good for chopping and cutting trees and bushes.
Conclusion
In our quest for the best survival machetes, we had our utmost priority to suggest you the best ones that you deserve. Obviously, there are varieties of machetes that also may fit your bill. But, these items are the proven one! Hopefully, it will be in some assistance for your search for the best tools for survival. Enjoy the outdoors!
Amazon and the Amazon logo are trademarks of Amazon.com, Inc, or its affiliates.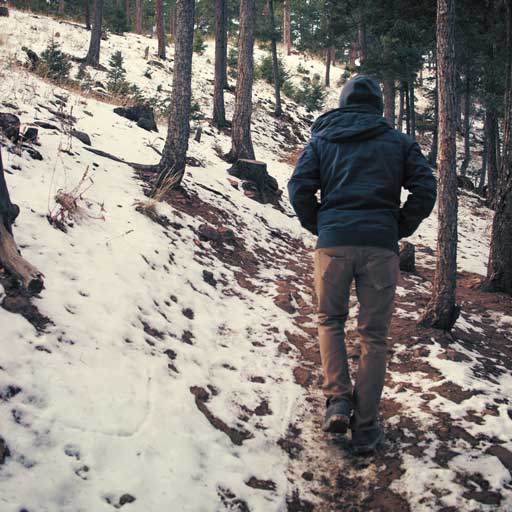 Danny is an avid hunter and outdoorsman who just love the wilderness. He learned the surviving techniques from his predecessors and became the skilled man of today. He is a family guy who loves his family dearly. From an early age, he became very fascinated with different survival tools among which machete was one of them. This website is for sharing his knowledge and skills for those who feel a close bond with nature just like him.