As an Amazon Associate we earn from qualifying purchases.
Pocket knives are must for camping, hunting, hiking, or any other outdoor adventures. In fact, you may have to use one every now and then. And you must sharpen your pocket knife after using a couple of times. Varieties of sharpening stones or systems are available. But you can not take any heavy sharpener outside with you otherwise that will cause great hassle for you. In this situation, you will need one from the best pocket knife sharpeners that you can use comfortably.
Though many sharpening stones or systems are there at your hand's grab, not all of them are suitable for all types of situation. You must know what type of stone or system is available and appropriate for your requirement. In this in-depth discussion, you will find all the necessary information and facts to choose a perfect pocket knife sharpener for you. Let's jump into it.
In a Hurry! Take a Look at Our Best Pick
Best Pocket Knife Sharpeners Reviews
When you are going to buy a pocket knife sharpener you should know how much you can get from tiny sharpener that will fit into your pocket. Pocket sharpeners are there to accompany you and save you when you badly need a sharpened knife. But they can hardly beat large whetstones or super performer electric sharpeners. Additionally, you will get what you are paying for. Having said that, we are going to review the top-notch pocket knife sharpeners.
01. Smith's PP1 Pocket Pal Sharpener
Check Current Price
If you are looking for a multipurpose, easily pocketable, lightweight sharpener in a very affordable price range, then this Smith's PP1 Pocket Pal knife sharpener is for you. This pocket pal sharpener measures 3 and ½ inches long, 1 inch wide and weighs only 1 ounce. In short, Smith's PP1 has all the features of a perfect pocket knife sharpener.
The pocket pal sharpener comes with a fold-out, tapered round diamond-coated rod to sharpen serrated and standard edges. With this rod, you can quickly easily give the blades perfect edges. It features v-shaped carbide blades to restore dull edge in no time and ceramic stones to provide the razor-sharp finish. With the carbide blade, you can quickly adjust dull or damaged knives. Once you have sharpened your blade, then you can use the ceramic one for a fine finish. Most importantly, both the ceramic stones and carbide blades are reversible and replaceable.
Since both the blades and stones are v-shaped they provide angle guidelines all along the sharpening process. That means you will get guaranteed results very quickly. This can be a perfect choice for campers, outdoorsmen, and hunters. The sharpener has a lanyard hole to enable easy carrying.
Pros:
Lightweight, compact and cheap
Fit for all types of blades
Sharpening stones are replaceable
Lanyard hole for carrying
Cons:
The plastic body is not so promising
Smith's PP1 Pocket Pal Knife Sharpener Preset Carbide & Ceramic Stone Sharpeners Fold-Out Diamond...
HANDHELD KNIFE SHARPENER – Smith's "Pocket Pal" Knife Sharpener features a fold-out diamond-coated rod and preset crossed blades for easy...
2 STAGE – The pull-through coarse carbide slot provides a quick edge on dull or damaged knives & should only be used on straight edges. Fine ceramic...
DIAMOND ROD – This sharpener includes a fold-out, tapered round diamond-coated rod that is designed for sharpening serrations, standard edges, small...
PORTABLE – Smith's portable multi-tool knife sharpener measures 3.5" long, and 1" wide, and weighs only 1 ounce. It also features a lanyard...
02. AccuSharp Knife and Tool Sharpener
Check Current Price
When you are thinking about a sharpener that is perfect for serrated knives and very easy to use, even kids can use that there is hardly any match for AccuSharp Knife and Tool Sharpener. You can use this sharpener for knives whether they are regular or serrated, cleavers, axes, machetes and so on. And you can sharpen very quickly like within a minute.
Safety is ensured with this sharpener. The big ergonometric handle will fit large hands and protect your fingers very well. While sharpening you have to just glide across the top simply and slowly to allow the sharpener to reach every point properly. After a couple of strokes, your blade will be ready to cut again.
The sharpening blades are diamond-honed tungsten carbide and therefore, assure years of reliable use. This sharpener will not rust and is very easy to clean. You can clean it with soap and water. The sharpening blades are replaceable.
Pros:
Perfect for serrated knives
Easy to use
Sharpens very fast
Replaceable blades
Ergonomic handle
Cons:
Removes quite a bit of steel
AccuSharp Knife & Tool Sharpener - Ergonomic Knife Sharpener for Kitchen Knives, Pocket Knives,...
EASY TO USE KNIFE SHARPENER: This is the perfect knife sharpener for chef's knives, paring knives, serrated knives, filet knives, cleavers – you...
GET A SHARP EDGE IN 10 SECONDS: A sharp blade makes it easier to get work done quickly and safely. The innovative AccuSharp Knife Sharpener lets you...
DIAMOND-HONED TUNGSTEN CARBIDE SHARPENER: AccuSharp sharpening blades are crafted from diamond-honed tungsten carbide, one of the hardest known...
DEPENDABLE & LONG-LASTING CONSTRUCTION: Most users report an average of 5 to 10 years between blade replacements. AccuSharp Knife Sharpeners are...
03. Lansky PS-MED01 BladeMedic
Check Current Price
At first glance, this sharpener may seem similar to Smith's PP1 Pocket Pal. But both of them are not the same. Lansky PS is referred to as first aid for blades. That's why it is called blade medic. The sharpener's body is made of solid steel. You can feel the sturdiness and heaviness. It weighs 4 ounces, therefore, you have to consider whether you are willing to carry more weight or not.
Lansky PS-MED01 features four separate sharpening stones enabling you to sharpen pretty much all types of blades. It has two V-shaped slots for carbide and ceramic stones and like other pocket sharpeners, it has a diamond tapered rod. Additionally, Lansky PS sharpener has one ceramic sharpener for serrated blades.
Since this sharpener is quite heavy in consideration of pocket sharpener, you can choose other alternatives. But keep in mind that, extra is coming from its steel body which will assure a long life of the sharpener. The sharpener has a lanyard hole for easy carry. The diamond tapered rod has nice lock both in open and closed direction. The Lansky PS is all around well built.
Pros:
Sturdy structure
Four sharpening stones
Lanyard hole
Fit for all blades
Sharpens fast
Cons:
Lanksy Blademedic 4-in-1 Knife Sharpener - PS-MED01
4-in-1: Knife sharpeners have one goal - to sharpen knives - and the Blademedic gives you four ways to do it! It features a tungsten carbide...
Simplicity: With the Blademedic, you can put a sharp edge back on any knife in moments without a hassle. There's no need for a knife sharpening stone...
Portable: You can take this Lansky sharpening system anywhere. At home and need a kitchen knife sharpener? Check your pocket. Out camping and need to...
Sturdy: The Blademedic has a robust metal body with well-anchored sharpening components. The diamond sharpening rod magnetically holds itself closed...
04. SunrisePro Supreme Knife Sharpener
Check Current Price
Most of the sharpeners in our list require both hands while sharpening the blade. You have to hold the sharpener with one hand and use another one to hold and sharpen your knife. But SunrisePro Supreme is an exceptional sharpener. It comes with a non-slip suction base that you can place easily at your desired space. And then sharpening the blade becomes easier than ever.
The sharpener is compact enough to fit anywhere from your kitchen drawer to your backpack. It features a sleek ergonomic handle. Its top side suction pad assures super stability and great sharpening power minimizing the risk of slipping, sliding or jabbing.
SunrisePro Supreme utilizes tungsten carbide technology to sharpen all types of blade. But it is better to avoid fine-toothed serrated blades and scissors. You can sharpen chef's knife, butcher knife, hunting knife, pocket knife and so on. This sharpener is made and designed to accompany you both at home and outside in the wilderness. Your knives will be happy after meeting this sharpener.
This sharpener is perfect for both experienced and newbie users. The manufacturer claims only 3 wipes is enough to make a dull knife active again. With this sharpener, you can make any old knife cut like an almost new knife.
Pros:
Perfect for home and outdoor
Non-slip suction base
Ultra-durable and convenient
Compact size
Cons:
Avoid fine-toothed serrated knife
Should use gently
05. Triangle Sharpmaker Knife Sharpener
Check Current Price
Triangle Sharpmaker is crafted from the highest quality materials and designed for great performance and durability. The most unique fact with this sharpener is, you don't have to take care of sharpening angle, the sharpener will do this on its behalf. The sharpener includes two sets of high-quality alumina ceramic stones, one pair is brown colored medium grit that is used for aggressive sharpening and the other one is white stones that are used for professional-grade finishing. It can sharpen both the plain and flat edges, awls, darts, fishhooks, and punches.
Triangle sharpener solves the painful task of maintaining the same angle all along while sharpening the blade. Its durable  ABS plastic base has keyed holes to accommodate the sharpening stones firmly. Therefore, all you have to do is vertically draw the edge over each stone. With this process, 15 degrees of 20 degrees on each side is maintained. For serrated blades, you should use the rounded edges of the stones and draw your blade slowly so that every part of the blade is sharpened accordingly.
Safety comes first while sharpening your knife. With other sharpeners, you have to give extra attention to your fingers' safety while Triangle sharpener has it's own built-in system to save you from cutting yourself. A set of brass rods come with the package to take care of you. They are placed in the keyed ABS plastic base while sharpening the blade.
All the sharpening stones and brass rods fit perfectly in the box and snap in the base firmly. Even the base is drilled to be bolted on a table or surface if you require that. You should use the sharpener dry and scrub with a plastic scouring pad and powdered abrasive cleaner to clean it.
Pros:
Made from highest quality material
Sturdy and great performance
Brass rods for safety
Two pairs of stones
Comes with DVD
Cons:
Spyderco Tri-Angle Sharpmaker with Safety Rods, Instructional DVD, Two Premium Alumina Ceramic Stone...
Easy-to-Use, Outstanding Results - This has everything necessary to sharpen any type of edged or pointed tool in just a few minutes' time. Simply keep...
Durable Design - The Sharpmaker has an ABS plastic base/storage case and contains keyed holes that accurately set the stones
Ready to Travel - The 204MF is designed to be handheld and Portable. Simply snap all the components into the self-contained ABS Durable plastic base...
Works on All Knives - Every Sharpmaker comes complete with a detailed instruction book and DVD that guides you step by step through the process of...
Buying Guide for Perfect Pocket Knife Sharpeners
You may get overwhelmed with so many available options for sharpening your pocket knife and therefore, get confused when it is time to choose one for your knife. In this section, we will mention the most basic information and characteristics of various pocket knife sharpeners. After going through this section, you will easily choose the right sharpener for your pocket knife. The key features of a perfect pocket sharpener are compact size, material, weight, safety, and angle.
Types of Pocket Knife Sharpeners
Knowing the type of pocket knife sharpeners is very basic. Once you are familiar with all the basic types of sharpeners and understand their difference, then you will be able to choose the right sharpener easily. There are four types of pocket knife sharpeners.
Sharpening Stone
They are the most basic type of sharpener of all time. They can be natural, synthetic, ceramic, etc. Some sharpening stones are used with oil while others are with water. For diamond stones, using water or oil is just optional. Carbide aka Tungsten Carbide is stronger than steel. If you want to sharpen your knife fast, this option is for you. This type of stones is used to reshape blades, sharpen dull ones, etc.
Sharpening Steel
They are perfect for honing your blades. You should not use them to sharpen or reshape the blades. Rather they are best for maintaining the edge of a blade. Mostly they are a long narrow rod in most cases either steel or ceramic. They don't remove significant material while taking care of the edge.
Knife Hones
Knife hones are available in different sizes, shapes, styles and come in stone or steel format. Though they are not good sharpener, yet you can use them as your pocket knife sharpener in case of dire necessity. They can polish and touch up your blades very fast.
Electric Knife Sharpener
To be honest, you should not take an electric sharpener while going for an outing, because they need a power source. But for in house use, they are perfect. They will quickly sharpen your blade than other sharpeners. Due to the ease of use and fast sharpening, electric sharpeners are getting more popular day by day.
Compact Size
A pocket sharpener must be compact enough to fit in your pocket or in a very little space. Thus, you will be able to take it anywhere with you. Since you are going to take your pocket knife for camping, hunting or other outdoor adventure, your pocket sharpener should fit with you without making any hassle. Having a pocket sharpener can save your life in case of a survival situation. You may have to sharpen your survival tool at once. In easy terms, it must be easily pocketable.
Lightweight
After size, weight is very important. You can't burden yourself with extra weight while enjoying outdoor adventure. Your sharpener should be lightweight so that you can carry that in your pocket. Besides, you will use it with one hand and hold your knife with another hand while sharpening. With a heavier sharpener, all these will be very much painful.
Quality
Without decent quality, your sharpener is of no use. Quality depends on structure material and types of options that are provided by the sharpener. An all-metal body is always preferable but there are quality plastic ones too. Your sharpener must be sturdy enough to accompany you for a long time. And the sharpener that offers diamond rods, ceramic blade, and carbide blade is from the best pocket sharpeners.
Multifunction
A perfect pocket sharpener will sharpen multi types of blades like flat, serrated, hooks, etc. Otherwise, you will have to buy different sharpeners for different tools and that is not expected. Modern pocket knife sharpeners serve multipurpose, some have even a fire starter and whistle so that they can save your life in danger.
Safety
Sharpening procedure is not so easy. While maintaining a certain angle for the top to bottom, you have to make sure that you are not going to cut your hands or fingers. A good pocket knife sharpener will ease the safety steps. Most of them have a barrier or a guide to protect you from cutting your fingers. Whether there is a safety guard with your pocket sharpener or not, you must know the basics of using a sharpening stone.
Angle
Pocket sharpeners that come with adjustable angles are better. They will perform better and sharpen your blade uniformly. Experienced knife users may not need this type of feature but beginners will definitely find this option handy. With enough experience, you can maintain the angle manually.
Conclusion
When you are out there for hunting or camping, your pocket knife must be always ready for use. A perfect one from the best pocket knife sharpeners will help you keep the knife razor-sharp with minimum effort. We have mentioned the best ones available in the market. But you are not limited to them only. Whether you choose one from our suggested list or explore your own option, this detailed guide will help you to some extent.
Amazon and the Amazon logo are trademarks of Amazon.com, Inc, or its affiliates.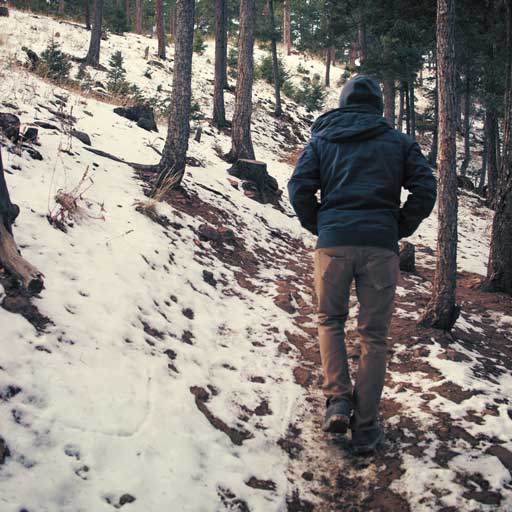 Danny is an avid hunter and outdoorsman who just love the wilderness. He learned the surviving techniques from his predecessors and became the skilled man of today. He is a family guy who loves his family dearly. From an early age, he became very fascinated with different survival tools among which machete was one of them. This website is for sharing his knowledge and skills for those who feel a close bond with nature just like him.